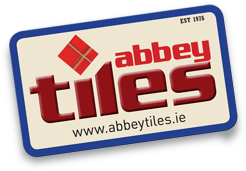 We invite you to our Showroom
Main St. Abbeyfeale, Co. Limerick

Telephone:
+ 353 68 31109
+ 353 87 6340762

Fax:
+ 353 68 31661

Email:

Skype:
abbeytiles

Facebook:
Opening Times
Mon - Fri 9am - 6pm
Sat 9am - 5pm
Late night by appointment
Abbey Tiles & Paints

- Stoves
About Ború Stoves



The idea for Boru Stoves came in November 2008 when the realisation hit that almost all stoves in Ireland were either imported from the Far East or Europe. Father and son team Edward and Dermot Fitzgerald have always been passionate about the heating industry and knew that there was something in the idea of an Irish manufactured stove that could compete with any brand worldwide. The idea they had was a small one but little did they realise just how big it would become. Boru started with one stove The Fiachra freestanding and marketed it from Malin Head to Mizen Head.

All the company had was an idea, a welder and a van. People said that they were mad, Ireland was faced with the largest economic crisis since the foundation of the state. Edward and Dermot did not listen to the negatives. They believed in their idea and their product so went ahead with the plan.

In 2009 the first stove went into production and what a reaction it got. So much so that by the end of 2009 Boru Stoves had 3 products on the market with 10 people employed and 2500 square feet of factory. The target at the time was 500 stoves per year.

Fast forward to 2014 and Boru Stoves now employ up to 85 people and occupy over 60000 square feet and manufacture over 15000 units per year. Boru Stoves now have almost 30 different variations of their stoves and export to The USA, The UK, Greece, and mainland Europe. The future is warm, the future is Boru.

A welder making another Irish Stove

The main reasons for the success of Ború Stoves are the fact that:





We offer a quality product at the right price.
Parts are readily available.
We offer stove efficiencies of up to 83%
We have a dedicated customer department.
We offer extended warranties of up to 6 years.
We have a range of stoves to suit all decors.
All products are 100% manufactured in Ireland.
Remember by buying a Boru Stove you are not only getting a stove to the highest standard but you are supporting local industry and jobs as well.

For a full list of Boru stoves check out: www.borustoves.ie.

Stoves, Quality without Compromise!

Abbey Tiles are agents for Ború Stoves, Ireland's most popular & 100% Irish Made Stoves.