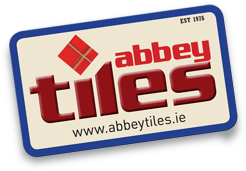 We invite you to our Showroom
Main St. Abbeyfeale, Co. Limerick, V94 F621

Telephone:
+ 353 68 31109
+ 353 87 6340762

Fax:
+ 353 68 31661

Email:

Skype:
abbeytiles

Facebook:
Opening Times
Mon - Sat: 9am - 5pm
Late night by appointment
Abbey Tiles

- Building Stone
Quartzite



Quartzite is one of the oldest and hardest rocks found. Its blend of colour tones makes it distinct from all other natural stone and makes this stone very attractive to use for House Facades or Boundary walls.

There are primarily two colours of Donegal Quartzite, brown and grey. Donegal Quartzite can be purchased in two forms for building stone. The material is available in Random Rubble form and is sold by the pallet or in bulk loads, the alternative is Quartzite Machine Block, this material is machine split and is available in bags or pallets.


Sandstone



We have a wide selection of colours in sandstone. The colour of sandstone varies due to the geographical location from where it originates. The Mountcharles sandstone is brown/buff stone but is also available in Blue Centre, Blue/Grey and Pink.

Customers often choose to have a mixture of colours while using sandstone as the variation in colours blend into almost any surrounding area. The beauty of using sandstone as a building stone is that you can also have the architectural work down for your house or wall in sandstone. Whether it is window surrounds or wall capping.

Granite



Granite is one of the most commonly used and widely occurring stones in the world. Granite is known for its properties of durability and permanently of its colour and texture. Which makes it very versatile and gives it potential for use in many different types of projects.

Limestone



Limestone has been used as a building material for over the last 2,000 years and has proven its durability over this long length of time.

We have a choice of Limestone building stone so you get the look you want. Limestone can vary in colour depending on where it originates. The beauty with natural stone is that colours in the stone will always vary therefore no two pieces of stone will be the same.