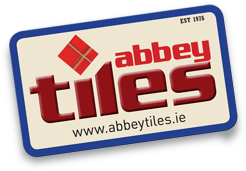 We invite you to our Showroom
Main St. Abbeyfeale, Co. Limerick, V94 F621

Telephone:
+ 353 68 31109
+ 353 87 6340762

Fax:
+ 353 68 31661

Email:

Skype:
abbeytiles

Facebook:
Opening Times
Mon - Sat: 9am - 5pm
Late night by appointment
Quartzite Paving



We supply our Donegal Quartzite tiles to both the Irish and International market. Quartzite tiles can be used for indoor and outdoor use. Quartzite tiles are hardwearing therefore ideal for kitchens, hallways and bathrooms. The colours of Donegal Quartzite gives a warm feeling to any home.

Donegal Quartzite crazy paving is perfect for pathways. Crazy paving in unique as it is made up of random sizes. It varies with many different colours which means it will blend into almost any surrounding area. The wide variation of colours means that Donegal Quartzite crazy paving is capable of enhancing any garden or patio area. This material is hand split and carefully selected in various sizes between 25 - 40mm in thickness.





Sandstone Paving



We have large range of sandstone paving which includes Tinted Mint, Modak, Grey Sandstone, T Grey Sandstone, Revina, Raj Green and many more. You are guaranteed to find the colour of paving you are looking for from our sandstone paving range.

We also have a selection of sandstone circles in a variety of different types of sandstone. Sandstone circles come in various sizes from 2 meter to 5 meter diameter. The picture on the left is of a 2 meter Tinted Mint Sandstone Circle with Brown granite sett border.





Granite Paving



Granite is a hardwearing paving with a sparkling glint when the sun shines. Our range of brown and grey paving is sawn on all six sides with a textured surface which gives grip especially in wet weather.

Granite paving is available in Silver and Brown with a selection of finishes.
With the vast range of Granite colours available and with some of our paving orders are contract works, with different material sizes and colours specified from contract to contract; with varying finishes available, it would be impossible to stock every kind of paving required.

  

Limestone Paving



We have a broad variety of Limestone paving available. We stock Limestone paving from all over the world in a selection of finishes.

Each finish gives limestone paving a different look, texture and colour. We stock Limestone with the following finishes; natural riven, honed, bush hammered and flamed.